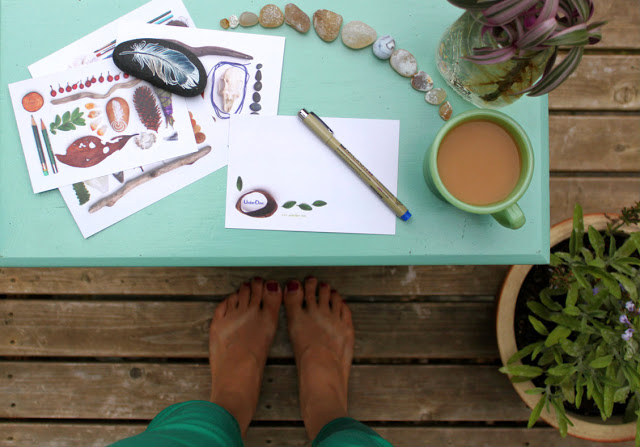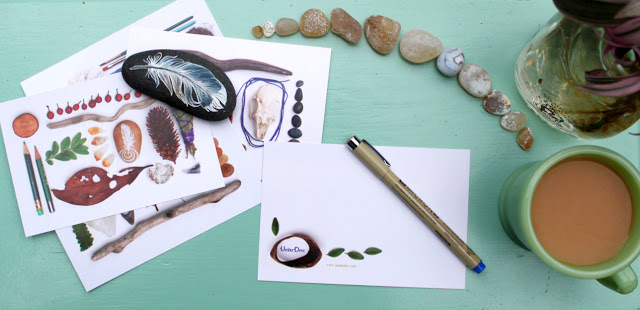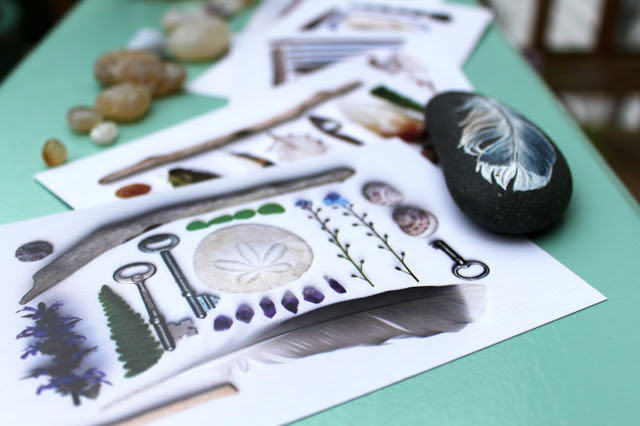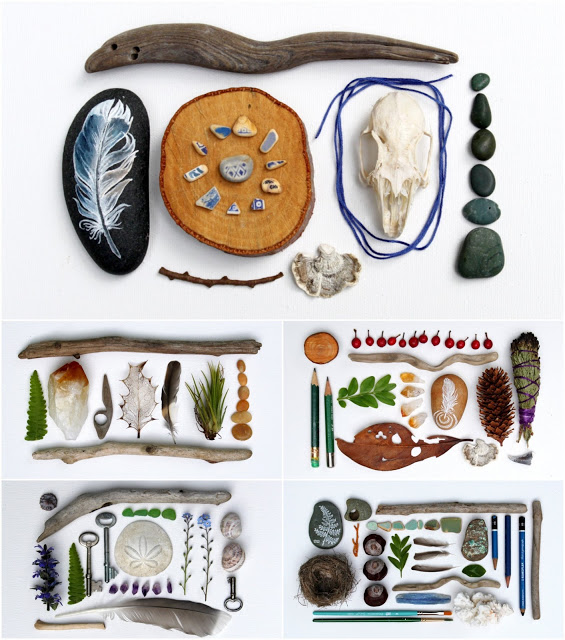 The Anthology of Pocket Sized Fortunes
A Postcard Pack of Collections!!
For the last year I've had so many lovely friends request another pack of postcards for the etsy shop - and for about as long, I've been jonesing to create one!
I am a collector of curiosities; there is no other way to admit it. These cards are full of the small treasures I fill my home with, gifts from nature slipped into pockets, treasured items from dear friends who know me well, bits of the natural world that give me pause, objects d'art that make my heart flutter. Creating these wee vignettes is such pure play for me; I ransack the mantles, window ledges, side tables, studio corners and naturally, every pant pocket, gathering up a host of treasures on the dining table. I hem, I haw, I try this with that, I take those out and add these. I sip more coffee, I dig through jars of sea glass. And before I know it, I've spent the better part of a day just having fun. True, light-hearted, nimble fingered play and an every refreshed love for this world I'm blessed to wander.
* * *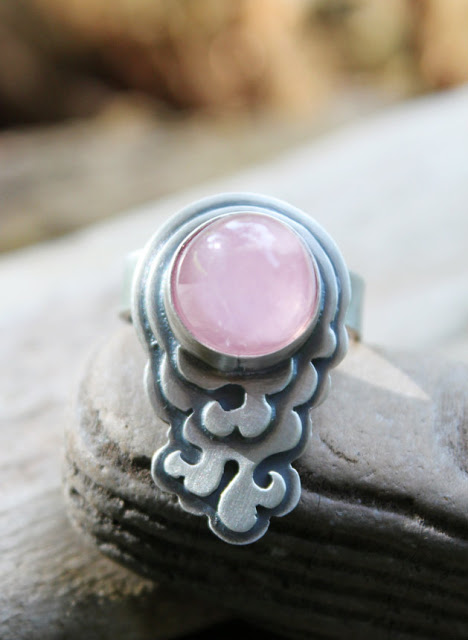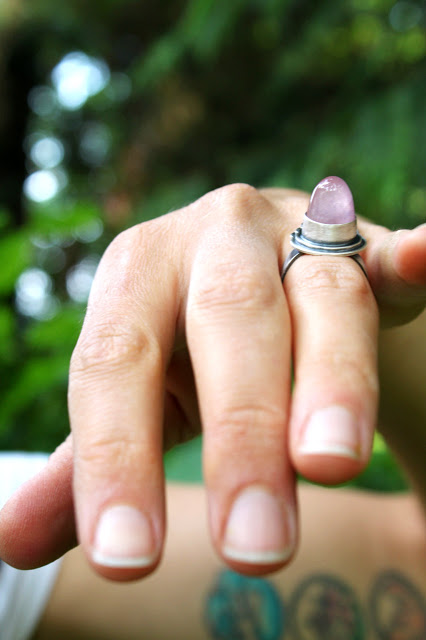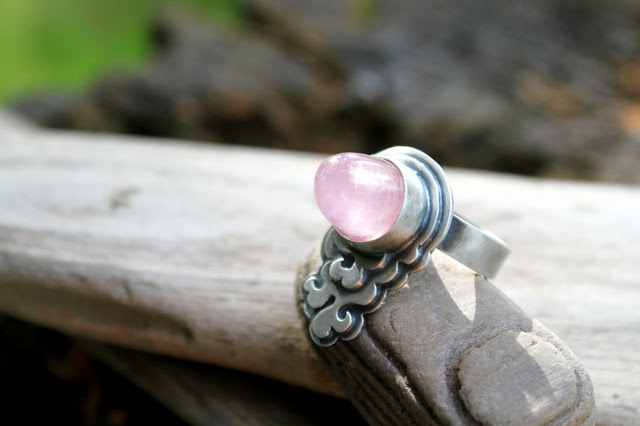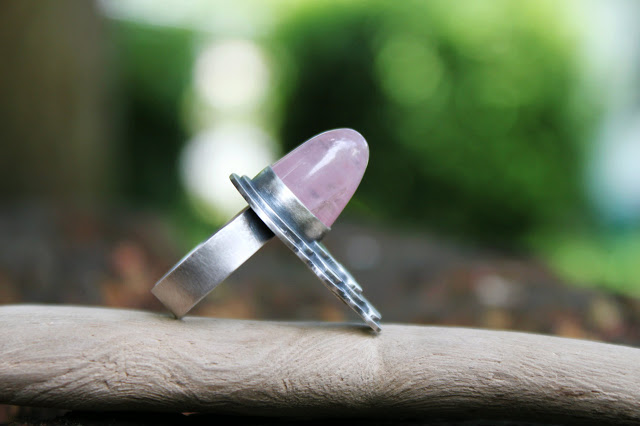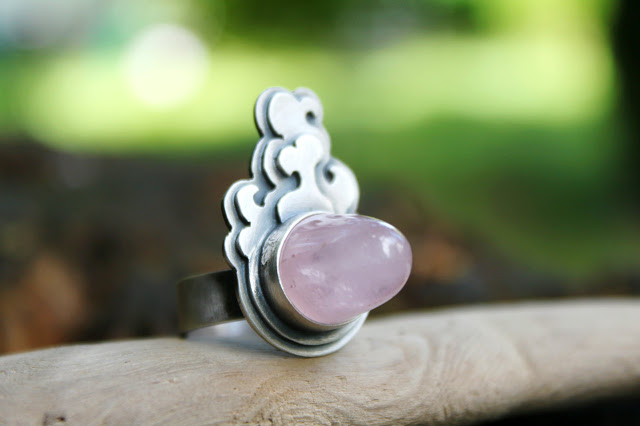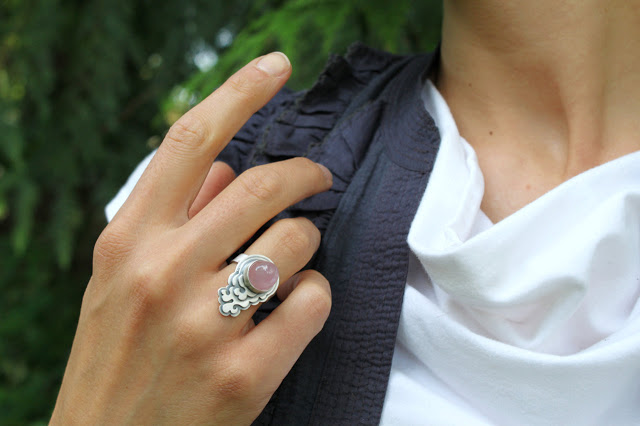 Agape Rings
(sterling silver and rose quartz)
We all love. We love puppy tails, peonies, sherbet colored sunsets, that first hot beverage of the day, the feel of a cool breeze when the day is warm. We love our chosen families, the friends who meet us for dinner, the people who inspire, the ones who shower us with love. I have no doubt that every single one of us loves, and loves in spades. But every now and then, love is tricky. We forget to turn that shining beacon of love we project to our favorites upon our selves. Self-love takes intention, and in my life, continual reminding that I am worthy of love, worthy of
my
kindness,
my
gentleness,
my own
unconditional love. It's a practice new every day, and just in case you are practicing too, I made these rings.
The tallest domes of rose quartz you ever did see, luminous, vibrant, and rising up high. Stacks of sterling silver swirling and flowing out, up the arm, straight up to your own heart. She's light but you'll know she's there, delicate, but substantial enough to pack a love-filled punch. As I worked on these, I filled my heart with so much love for the fingers who will wear them and soldered in little prayers that they remember to love themselves whole.
* * *
(you can find both the postcard packs and the agape rings in
!)
I wish you a cheery Tuesday birds!
~ U ~